Our 1 oz (30mL) 100mg CBD/mL, Extra Strength (3000mg CBD/bottle) is made from our physician formulated Colorado USDA Certified Organic Full Spectrum CBD Oil. There are 30 (1mL) servings per bottle, which includes 3270mg of Total Cannabinoid Content of which approximately 3000mg is Cannabidiol (CBD) and 75mg is Delta-9 Tetrahydrocannabinol (THC, under the .3% THC federally legal maximum limit). Other active pyhytocannabinoids include CBN, CBG, CBC, and CBDA. Each 1mL serving is approximately 3/4 of a full dropper (there are graduated markings on each dropper showing .25, .50, .75 and 1mL for dosing accuracy) which would include approximately 109mg of Total Cannabinoid Content of which approximately 100mg is CBD and 2.5mg is THC along with additional active cannabinoids. Please note that each batch is slightly unique as our extracts come from a living breathing plant.
This product is available in Original, Citrus, or Mint and all are USDA Certified Organic.
All Aspen Green products come with our 100% satisfaction guarantee. Made in the USA.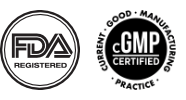 Healthline's editorial team spends hours researching and testing products so they can recommend products worth your time and attention. They only award Editor's Pick badges to products that have been:
vetted by their internal Brand and Content Integrity Team
personally tested or recommended by one of their editors
Read more about their process and criteria.