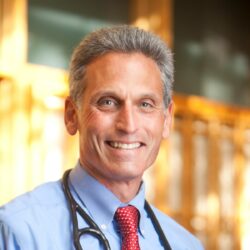 Dr. Adam Perlman, MD, MPH
Director for Integrative Health & Wellbeing for Mayo Clinic Florida
Previously Associate Vice President for Health and Wellness for the Duke University Health System
Medical degree & Master of Public Health from Boston University School of Medicine
"My biggest concern in recommending CBD is the quality of the products out there. I recommend Aspen Green to my patients because their organic CBD products are the ones that I trust."
Dr. Adam Perlman is board certified in Internal Medicine and specializes in both Integrative and Functional Medicine. He is also the Medical Editor for "Medical Marijuana – The Science and the Benefits: Plus The Many Uses of CBD" published by Mayo Clinic Press. In addition, he serves as the Chief Medical Officer for meQuilibrium, a leading provider of workplace resiliency solutions.
Dr. Perlman lectures across the world and is frequently featured as a health and wellness media expert, including having appeared on such venues as The Today Show. Dr. Perlman's research has been published in the Archives of Internal Medicine, Journal of General Internal Medicine and featured in The New York Times.
His goal is to assist people as they take charge of their health to improve their vitality and live their best life.
Dr. Perlman believes if we are operating with incomplete information or misinformation about what is good for our well-being, perhaps because it was put on the internet by the company that makes the product, then we don't truly have freedom of choice.
He believes that with reliable information, we can make reasonable decisions about our health and live our best lives.
New to CBD? Take our Product Finder Quiz.